SOLD – 2 Untouched lots on the Big Island of Hawaii – 4 acres in Fern Acres
Fern Acres, Hawaii 96778 – Hawaii County
4.00 Acres | $45,000

$499 Deposit to Hold Property
Once you click the Buy Now button and complete the Checkout Process, we will then receive an instant notification that your $499 deposit has been made. The property will show as "Out of Stock" to prevent others from buying it.  The $499 deposit is credited towards your purchase and we cover the costs to transfer the property to you including deed preparation and recording fees.  We do not include title insurance.
You do have the option to purchase this property through a traditional title & escrow company at your expense.  Expect to pay between $1,500-$2,500 depending on the title company.  If you anticipate building a home (with a bank loan) on the property then you need to get title insurance.  You can do this now by electing to close through a title company or purchase it later when you are ready to build. 
The remaining balance may be paid by Wire Transfer, Cashier's Check, Credit Card and/or Debit Card. We make the whole process super simple and we can complete your purchase in as little as 1 day.
Call or Text us anytime at (720) 534-7840 for questions or to purchase this property.
Property Description
For sale are two side by side lots, for a total of 4 acres in the Fern Acres neighborhood. Neither lot has not been plowed or built on, it is a fresh slate to build whatever you would like.
There is power at the lot line, you will need to use a water catchment system along with a septic or alternative.
Total lot dimensions are approximately 200 feet x 850 feet.  or 61 meters x 259 meters.
I have 15 minutes of raw drone footage if you need to see more.  Send me an email at [email protected].
Great possibilities to grow organic gardens year around as the climate is very consistent.
There are incredible places to explore in the area. Visit the Kilauea volcano and hike down the lava flows to the ocean. Visit the black sand beaches or take a boat tour. Drive up the mountain and check out the world famous observatory.
I will handle the closing paperwork for $200 or you are welcome to use a 3rd party title/escrow company at your expense. Title insurance and escrow service is about $1500. Checkout now and pay the $200 to reserve the property and begin the closing process. If you decide to use a title company then the $200 will be refunded once the deal is closed.
Split it on multiple credit cards.
Interactive Google Map
Aerial Drone Shot

Property Details
State
Hawaii
Parcel Size
4.00
County
Hawaii County
Address
Plumeria St
City
Pahoa
Zip
96778
GPS
19.4879152609419,-155.0527355587
Parcel#
3-1-1-042-090-0000
Tax
200
Title
Clear
Zoning
5C Agricultural
Access
Paved Road
Power
Yes, at road
Terrain
Flat
Sewer
Septic or Alternative
HOA
$180/year for road maintenance
Water
Water Catchment
Conveyance
Warranty Deed
Elevation
1400
Lot Lines
Lot 1
19.4879152609419,-155.0527355587
19.4867016290512,-155.05496285536
19.4864555765473,-155.054814327299
19.4876661632367,-155.052584338653
19.4877329931476,-155.052624728663
19.4877924141222,-155.052660643516
19.4878244955795,-155.052680207473Lot 2
19.4874313269841,-155.052441211596
19.487496756201,-155.052481486168
19.487590194729,-155.052537967928
19.4876661632367,-155.052584338653
19.4864555765473,-155.054814327299
19.4862161713242,-155.054669810184
Malama Market (Grocery in Pahoa)
Drive to Malama Market (Grocery in Pahoa)

Drive to Airport

Drive to Beaches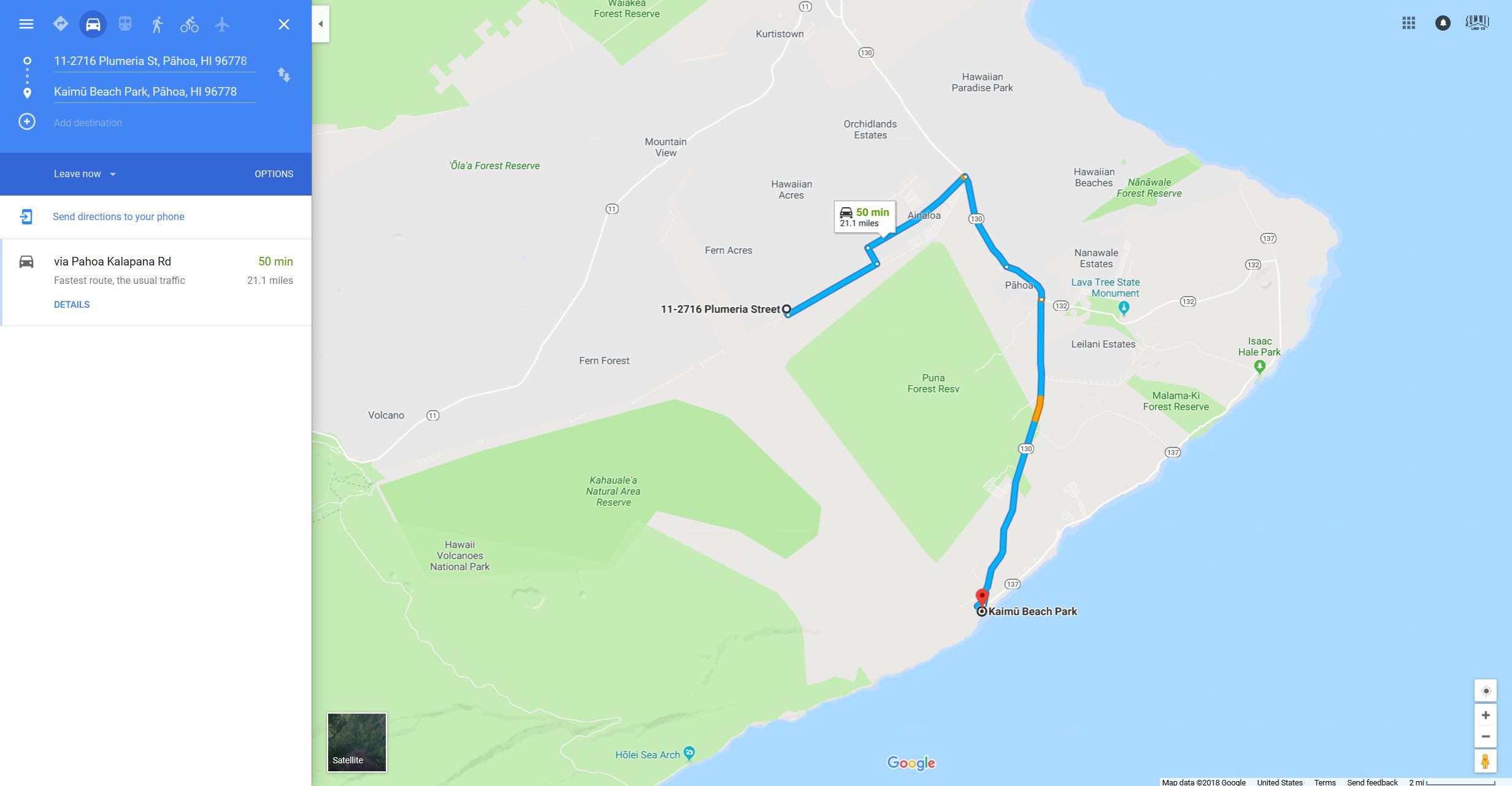 Drive to Home Depot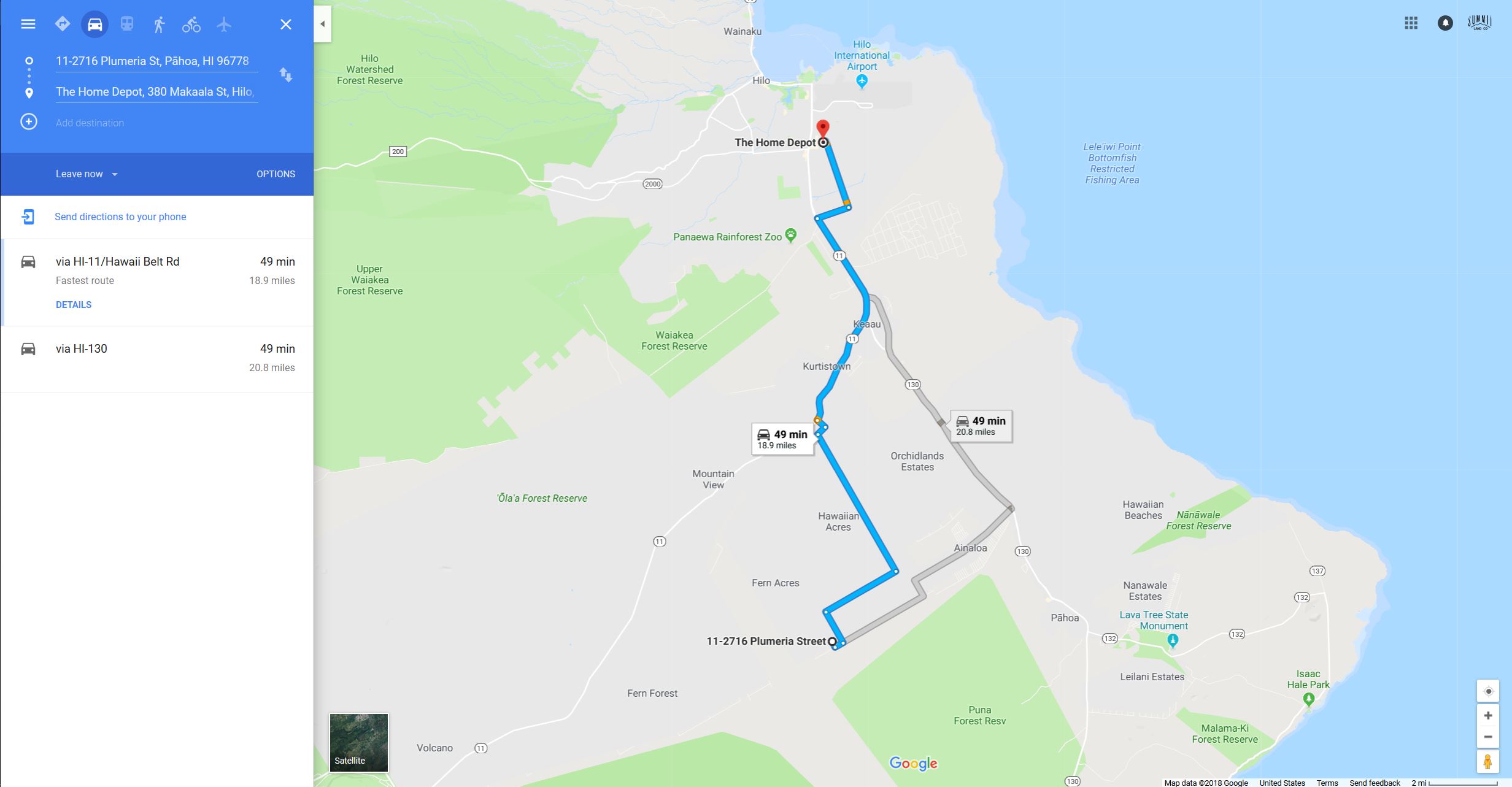 School Information
Weather Information
Current Weather Conditions

Keaau, HI
68°
Cloudy
6:41 am5:41 pm HST
Feels like: 68°F
Wind: 0mph SW
Humidity: 90%
Pressure: 29.97"Hg
UV index: 0
68°F
68°F
66°F
66°F
64°F